Mendocino Dive Scrapbook
Traveling man. Dive when I can. Low air just makes me crazy.
Sometimes at night I see their faces. I feel the traces they left on my soul
And these are the memories that make me a wealthy soul.
Yes and these are the memories that make me a wealthy soul.
Diving is not just about diving. Often times it is the places and people that make it special. Eric's dive party at Van Damme in Mendocino was great. The people were fantastic. I was exhausted and so hovered between the amusing and boorish. Everyone was fantastically helpful and ignored when I got too tired. The diving was great. I think the people were better. Here's a bit of a scrap book sorta meant for those people. The stories of the dives are told at day one, day two, and day three.
For me, this is a story to remember. I hope this amuses.
Enjoy the diving, seahunt
No matter what these reports or pictures make it look like, remember this is the
California North Coast and offers some of the most challenging diving in the world
as well as some of the most beautiful. This is a place where nature both tests and
rewards a diver. We like it.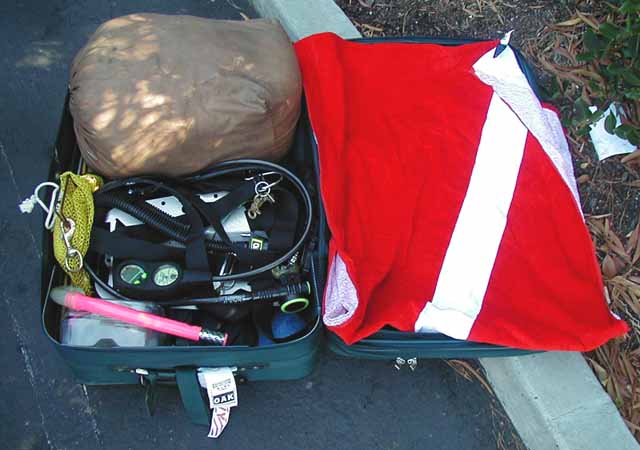 First you have to get there with camp and dive gear.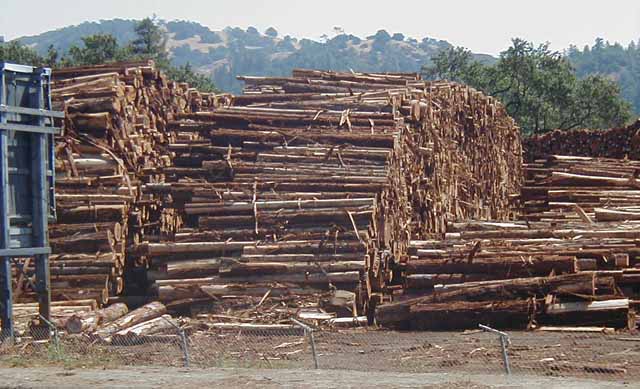 This is seriously redwood country.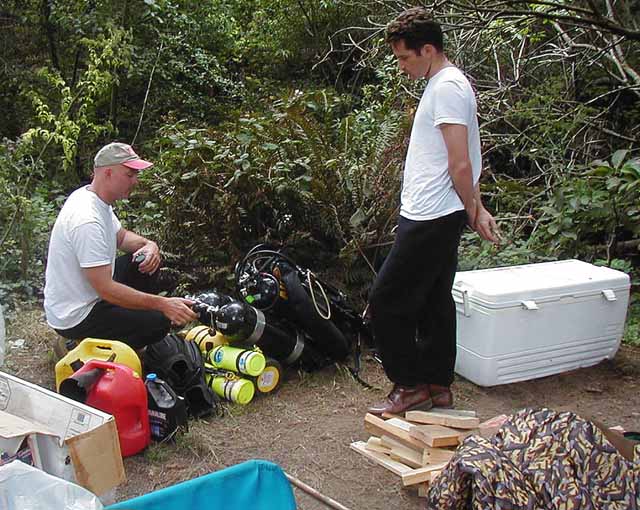 Camping gear is different in these parts.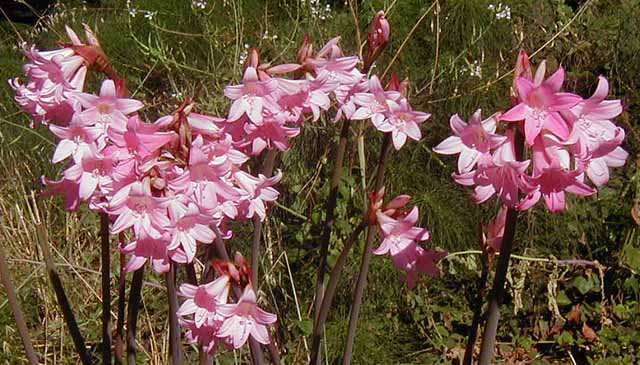 Pink Ladys make for beautiful patches of vivid soft colors. The Foxgloves are exquisite too.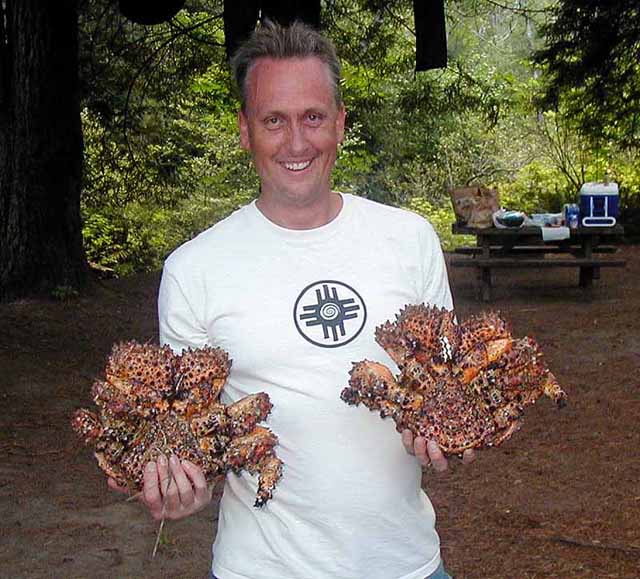 Big, ugly and ... No! I mean what Steve is holding. Pugeot Sound Crabs. Get em deep.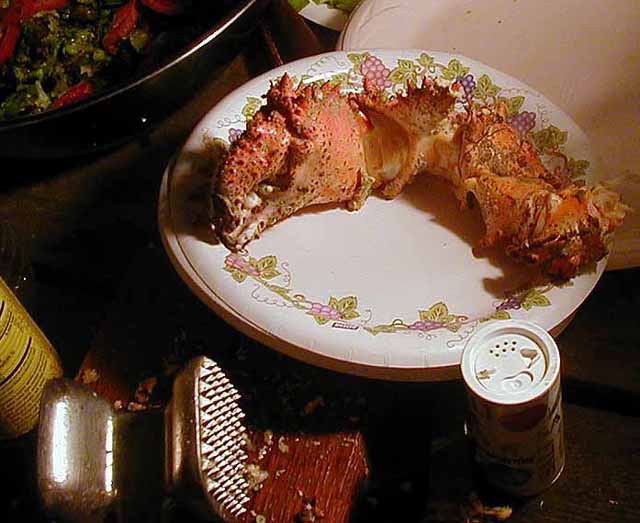 This shows how big they are. Everybody snacked well on the two of them.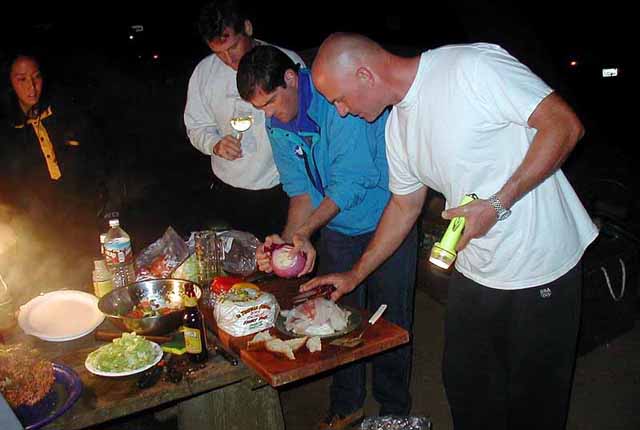 These folks take their cooking near as serious as their diving. I loved that ceviche.
Keeko and Robin supervise while Eric and John make campground haute cuisine.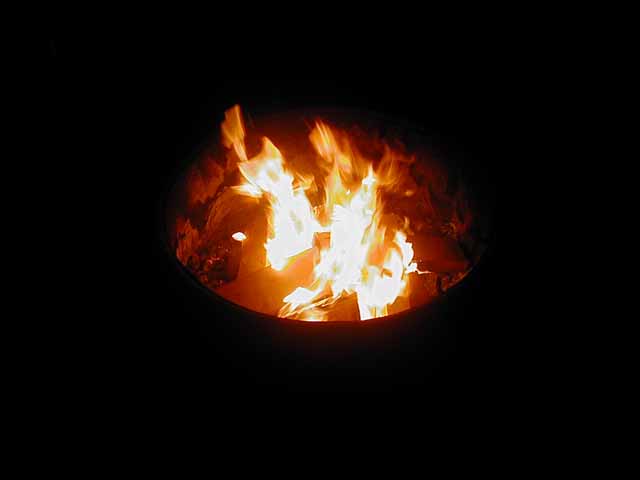 Nights around a campfire are wonderful, though we should really have been sleeping.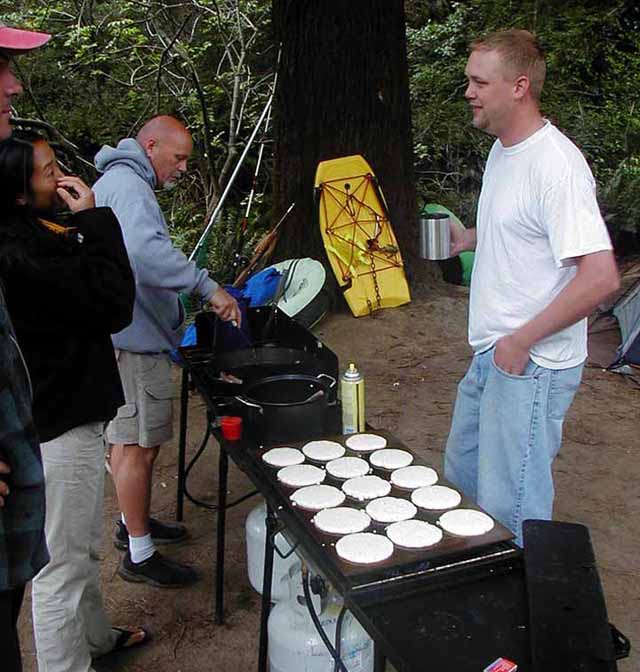 Morning in camp means a good dive breakfast. Eric brings the tools for real camping.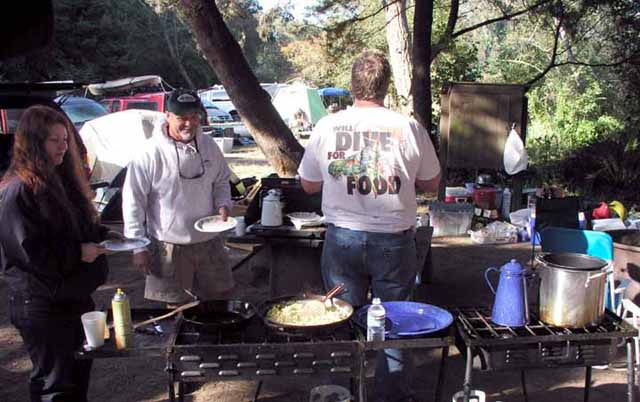 Patty and Larry with this guy who thinks he's after lobster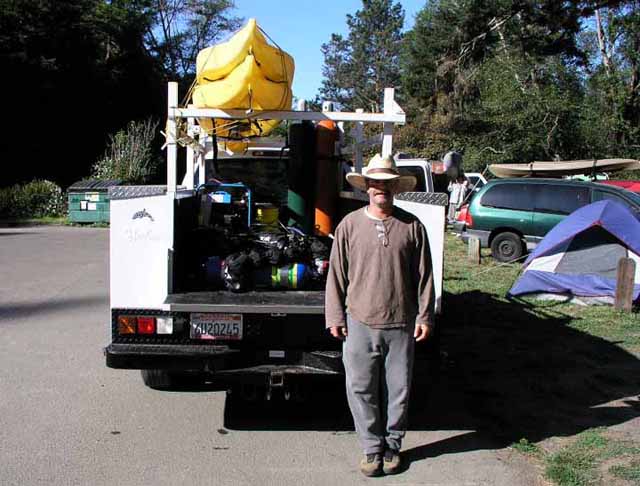 Got gas? Dale showed up with the Scuba Cowboy Trimix Truck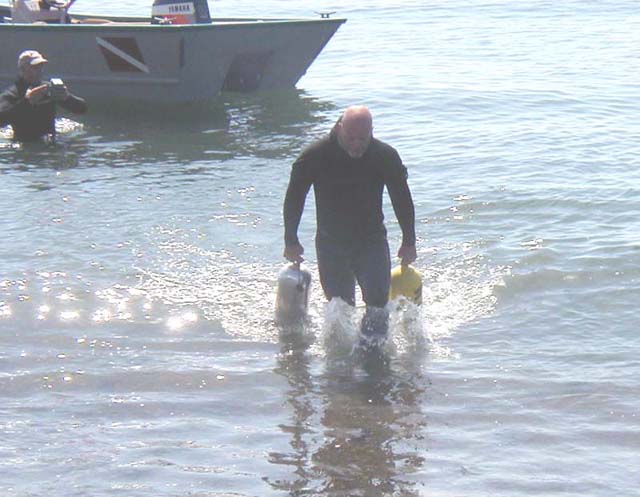 Larry seems willing to drag around tanks like this all day. The divers up here tend to be in good shape.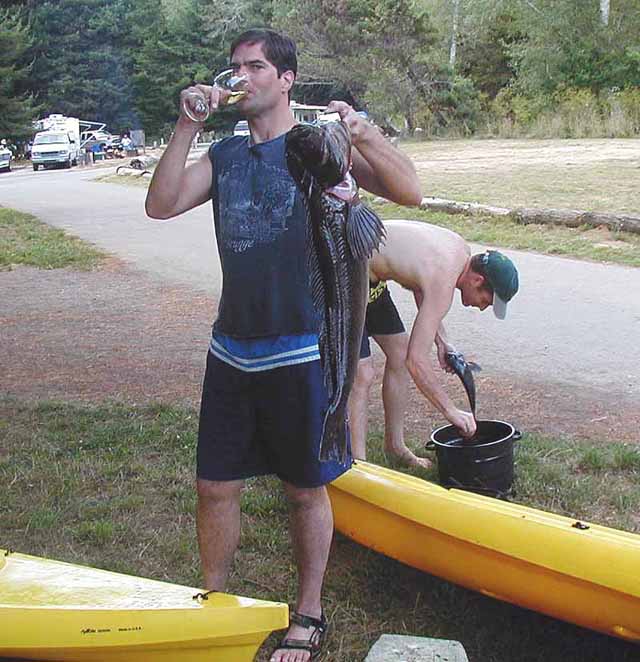 John showing a couple reasons we come to the North Coast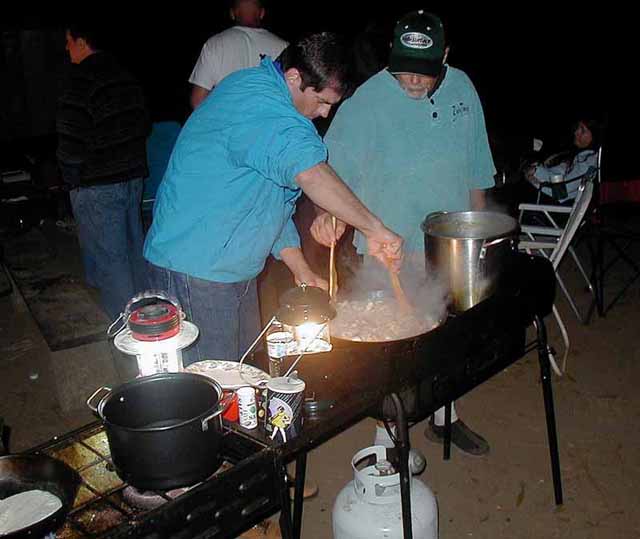 John and Larry working on the abalone and fish mix for the frajitas.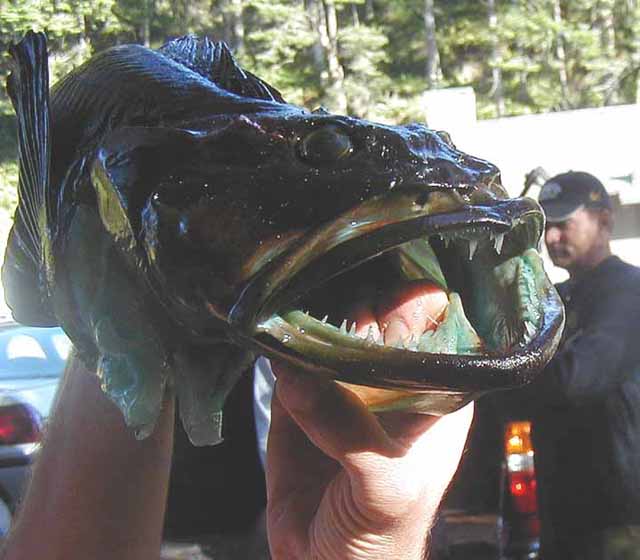 Ugly toothed blue meat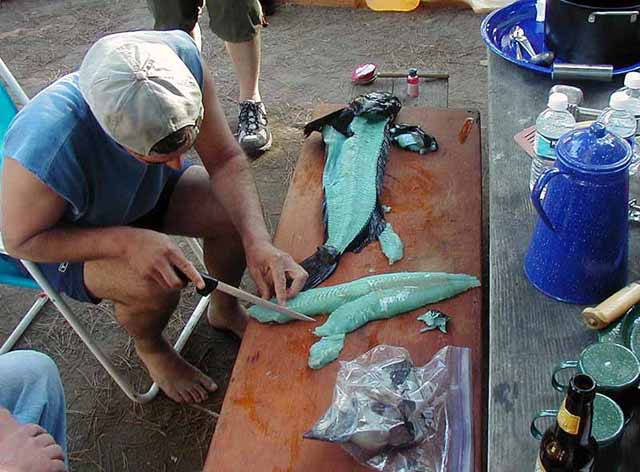 Beautiful blue fillets. It turns pure white when cooked.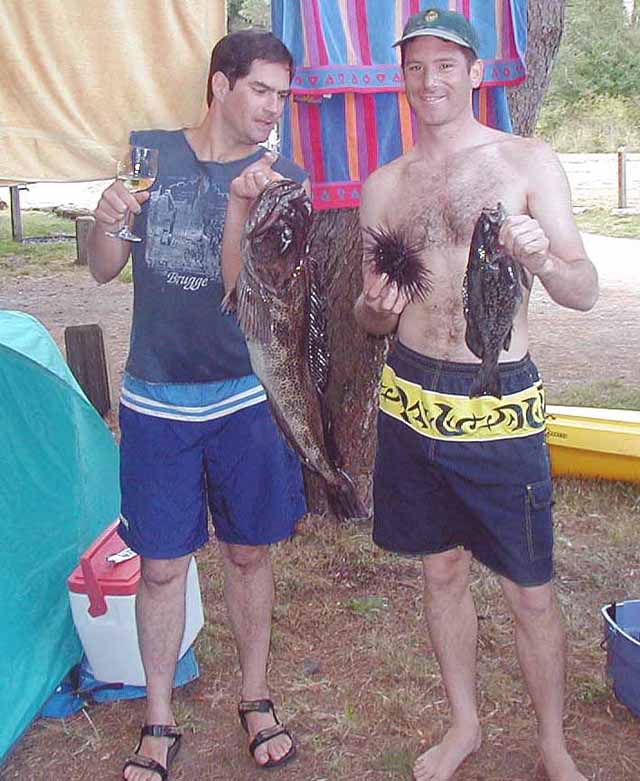 John and Robin. Robin, what were you thinking? This is the guy that I gave
up trying to spot while free diving, because he was usually down way more than a minute.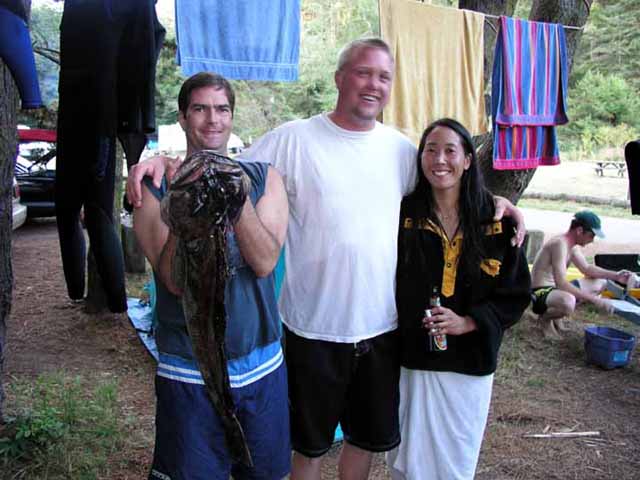 John, Marcus, Keeko and dinner... and Robin way down in the corner cleaning fish.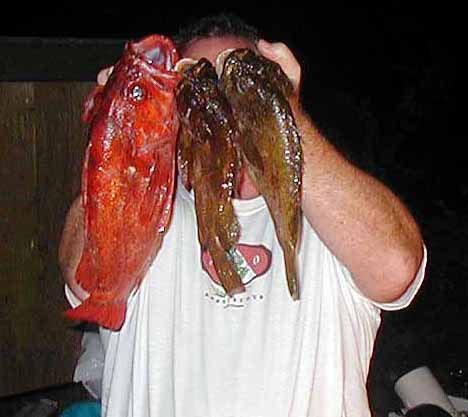 Kill fish.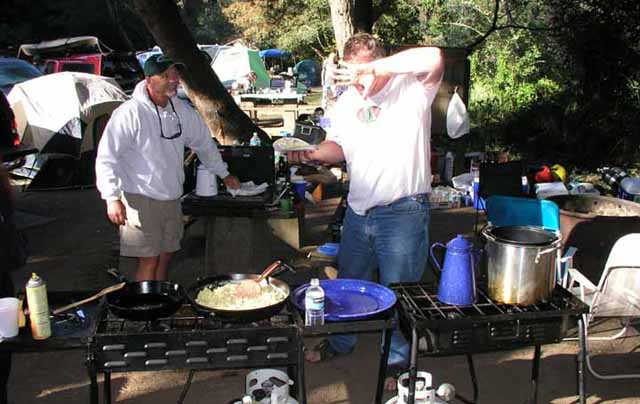 They always seem to take the picture just as I'm wiping sweat off my forehead.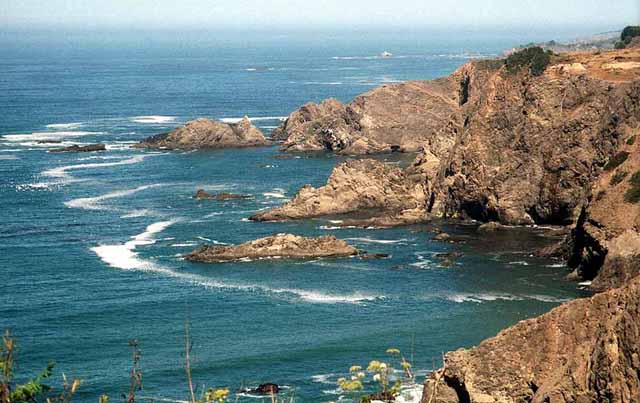 Why we come... Endless bountiful diving below a craggy shoreline of natural beauty.